Full Time
This position has been filled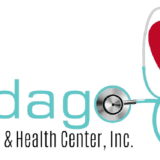 Website Indago Research
Indago Research and Health Center is an industry leader for clinical trials.
Job Summary
The Call Center Agent is responsible for identifying potential subjects for the enrollment of research studies. After discussing the protocol criteria with the PI, the Recruitment Manager and the Study Coordinator, the Call Center Agent will conduct a database search of potential subjects based on inclusion/exclusion criteria. Once a report is generated, agent will reach out to the potential subjects to inform them about the study while assessing their interest and eligibility. All duties are carried out in accordance with the company policies, SOPs, and Good Clinical Practice (GCP) as well as all applicable local, State and Federal regulations.
Primary Responsibilities
· Discusses protocol with Principal Investigator, Study Coordinator and Recruitment Manager to better understand eligibility criteria and learn how to mitigate potential challenges.
· Conducts database search and chart reviews to gather potential subjects and generate reports.
· Contacts potential subject to discuss study interest and confirm eligibility criteria.
· Requests medical history if applicable and share findings with study staff.
· Schedule appointments for pre-qualified eligible candidates, maintain and update the patient database.
· Develops networking strategies with primary physicians, specialists, and clinic groups to raise awareness of enrolling studies and receive potential referrals.
· Assists the site with social media support to promote enrolling studies.
· Works extra hours, weekends or holidays when required.
· Completes additional tasks as required by a specific protocol.
Education and Experience:
· Medical Background
· Bachelor's Degree preferred
· Foreign Medical Doctor preferred
Knowledge, Skills and Abilities:
• Advance knowledge of medical terminology
• Excellent communication skills (written and verbal)
• Persuasive and selling skills.
• Good customer service and attentive to patients.
• Knowledge of Microsoft 365 and social media platforms such as Facebook, Instagram, Twitter, etc. for marketing purpose.
• Fluent in English/Spanish
• Able to work under strict timelines, including weekend and holidays if needed.
• Detail oriented
Job Type: Full-time
Benefits:
401(k) & 401(k) matching
Health insurance
Paid time off
$18 to $20 Hourly
Schedule:
Monday to Friday – 8:00am – 4:30pm
Work Location: Hialeah, FL
One location
Company's website: www.indagoresearch.org
Work Remotely: No
Indago Research & Health Center, Inc., is firmly committed to Equal Employment Opportunity (EEO) and prohibits employment discrimination for employees and applicants based on age, race, color, pregnancy, gender, gender identity, sexual orientation, national origin, religion, marital status, citizenship, disability or protected veteran or other status protected by federal, state, and/or local law.