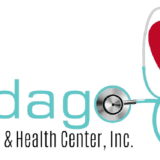 Website Indago Research and Health Center Inc
Laboratory Technician
The Laboratory technician is responsible for performing clinical testing on clinical research subjects, including drawing, processing, and shipping collected samples, understanding the importance of maintaining the confidentiality of the study protocol data and study participant's Protected Health Information. All duties are carried out in accordance with the company policies, SOPs, and Good Clinical Practice (GCP) as well as all applicable Local, State and Federal regulations.
Responsibilities:
• Responsible for drawing blood and collecting specimens following procedures outlined in the Laboratory Manual, while adhering to protocol-specific requirements.
• Responsible for recording and maintaining logs of blood draws and other biological specimen collections.
• Assists with the proper labeling and preparation of blood collection tubes when indicated.
• Manages storage and inventory of research samples.
• Assures that all necessary blood collection tubes, equipment, and supplies are on the floor prior to blood draw time.
• Responsible for proper biomedical waste disposal procedures.
• Responsible for reviewing Lab Manuals and ensuring understanding and compliance with all protocol's requirements.
• Maintains equipment and assists in ordering laboratory supplies.
• Maintains a sterile environment, assuring that the Laboratory Department is always kept clean and organized.
• Able to always interact and keep a professional demeanor with study participants.
• Receives clinical research data results and provide results to appropriate study staff.
• Completes additional tasks as required by a specific protocol.
• This position reports to the Laboratory Manager.
Qualifications:
• Works well in a team environment.
• General knowledge of the clinical research process preferred.
• Must be familiar with proper Phlebotomy, Laboratory procedures, OSHA regulations, Good Clinical Practices and Good Lab Practices.
• Excellent written and verbal communication skills.
• High attention to detail and organization.
• Ability to manage time effectively and work under pressure.
• Bi-lingual English/Spanish required.
• Ability to work after hours and weekends if needed.
• Knowledge of Microsoft Office 365.
Education and Experience:
• High School diploma or equivalent; an Associate Degree in a chemical, physical or
biological science or medical laboratory technology preferred.
• Certified Phlebotomy Technician (CPT) required.
• IATA certification preferred.
• At least 2 years of experience as a Phlebotomy technician.
Job Type: Full-time
Schedule:
• Monday to Friday – 8:00 am – 4:30 pm, unless otherwise indicated.
• Work Location: 3700 West 12 Ave Suite 300, Hialeah, FL 33012
• Company's website: www.indagoresearch.org
• Work Remotely: No
Benefits:
• 401(k) & 401(k) matching plan
• Health + Dental Insurance
• Paid time off
• Referral program
• Professional development
• Life insurance
On your first day we will expect you to have the following:
• Ability to learn quickly.
• Punctual, productive, proactive, and supportive.
• Ability to drive projects from start to finish.
• Strong computer skills.
• Excellent customer service skills.
• Interest in your work and a willing, positive attitude.
• Reliable transportation.
Indago Research & Health Center, Inc., is firmly committed to Equal Employment Opportunity
(EEO) and prohibits employment discrimination for employees and applicants based on age,
race, color, pregnancy, gender, gender identity, sexual orientation, national origin, religion,
marital status, citizenship, disability or protected veteran or other status protected by Federal,
State, and/or Local law.