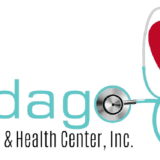 Website Indago Research and Health Center Inc
Talent Acquisition Specialist
The Talent Acquisition Specialist is responsible for sourcing, attracting, and interviewing prospective employees; building a diverse and skillful team able to meet the Company's long-term goals. All duties are carried out in accordance with the Company policies, SOPs, and Good Clinical Practices (GCPs) as well as all applicable Local, State and Federal regulations.
Responsibilities:
Meets with the Administrative Team Lead to identify personnel needs and create recruitment strategies.
Creates and periodically revises Job Descriptions, as new roles and responsibilities arise as result of the Company's expansion.
Develops hiring strategies and procedures in line with industry trends, liaising with internal departments to develop creative ways for addressing talent acquisition challenges.
Actively works toward building a diverse and qualified team to support the organization's goals.
Reports recruitment expenses and talent acquisition metrics to the Administrative Team Lead, as requested.
Screens resumes, qualifies candidates, conducts phone, video and in-person interviews, rejects, and manages candidates throughout the interview process.
Provides feedback on all interviews to Administrative Team Lead, making employment recommendations based on information obtained through interviews, reference checks, applications, and resumes.
Conducts employment verifications, background checks and oversees required urine drug screen and all applicable tests and assessments during the hiring process.
Administers hiring paperwork for new employees, conducts new hire orientation ensuring a positive new hire experience, and submits a complete Onboarding Package to Human Resources Generalist for filing.
Develops professional relationships with industry groups, local colleges and organizations for candidate sourcing, internship partnership, and a heavy focus on diversity outreach.
Represents Indago Research and Health Center, Inc. at job fairs, community events, handling advertisement and related publicity of job opportunities.
Completes additional tasks as assigned by Executive Team.
This position reports to the Chief Operating Officer.
Qualifications:
Works well in a team environment.
Excellent written and verbal communication skills.
Be dependable and maintain confidentiality in all situations.
Familiarity with Hiring Laws and regulations.
High attention to detail and organization.
Experience managing all phases of the recruitment and hiring process.
Be able to engage all candidates with the highest standards of personal, professional, and ethical conduct.
Ability to multitask.
Familiarity with social media, resume databases and professional networks.
Bi-lingual English/Spanish required.
Ability to work after hours and weekends if needed.
Knowledge of Microsoft Office 365.
Education and Experience:
Bachelor's degree in Human Resources or equivalent work experience.
3+ of experience recruiting employees within the healthcare system.
Proficiency with Recruitment software and Hiring platforms.
Job Type: Full-time
Schedule:
Monday to Friday – 8:00 am – 4:30 pm, unless otherwise indicated.
Work Location: 3700 West 12 Ave Suite 300, Hialeah, FL 33012
Company's website: www.indagoresearch.org
Work Remotely: No
Benefits:
401(k) & 401(k) matching plan
Health + Dental Insurance
Paid time off
Referral program
Professional development
Life insurance
On your first day we will expect you to have the following:
Ability to learn quickly.
Punctual, productive, proactive, and supportive.
Ability to drive projects from start to finish.
Strong computer skills.
Excellent customer service skills.
Interest in your work and a willing, positive attitude.
Indago Research & Health Center, Inc., is firmly committed to Equal Employment Opportunity (EEO) and prohibits employment discrimination for employees and applicants based on age, race, color, pregnancy, gender, gender identity, sexual orientation, national origin, religion, marital status, citizenship, disability or protected veteran or other status protected by federal, state, and/or local law.
To apply for this job please visit wkf.ms.