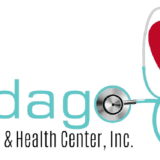 Website Indago Research and Health Center Inc
Clinical Research Coordinator
The Clinical Research Coordinator is responsible for the overall coordination, organization, management, and efficient implementation of clinical trials.  The CRC will complete all study related procedures and distribute study medications and instructions to research subjects under the direction of the Investigators, Site staff, CROs and Sponsors.  They will maintain accurate confidential files and documentation of the study participants. The CRC will also engage in the explanation of what is expected of the research subjects and understand their concerns, requiring excellent interpersonal and communication skills.  All duties are carried out in accordance with the company policies, SOPs, and Good Clinical Practice (GCP) as well as all applicable Local, State and Federal regulations.
Responsibilities:
Reviews study protocols and complete study trainings.
Ensures the team receive accesses, approvals, and study supplies prior to study initiation.
Attends I.M., S.I.V. and any other training session required by the Sponsor.
Develops their own source documents following Site's templates and gives them to their direct supervisor for approval.
Meets with the Regulatory Department to ensure that the study is captured correctly in the system, including the window period between study visits and verifies the patient stipend reflects the same amount as in the ICF.
Reviews Team Leaders Weekly Report prepared by Team Lead CRC at a weekly meeting to discuss the week's progress, performance, and the upcoming week's work.
Performs a meeting with the Laboratory personnel, Assistant Coordinator, and Recruitment Department prior to initiation of the study to train them on the protocol.
Ensures study staff is aware and has been trained in the latest protocol amendment.
Makes sure that all personnel listed on the Delegation Log have completed all the trainings required by Sponsors and have obtained accesses to vendor's portals.
Reviews and maintains each tab of the Regulatory Binder.
Consents study participants following Site's SOPs.
If data entry personnel are not available, the CRC must enter subject's data in EDC within 24 hours of the visit being performed.
Keeps Site's internal system updated regarding subject status in the trial.
Ensures all deviations, violations, AEs, SAEs are captured, recorded, followed, and reported to Sponsor/IRB in a timely manner.
Performs study-related procedures in compliance with protocols and Site's SOPs.
Target enrollment goals and maintain a close line of communication with the study subjects to keep them engaged in the trial while trying to achieve a higher retention rate.
Ensures that the Laboratory is following protocol requirements and that all samples are successfully packed and sent to the Central/Local Laboratory, as indicated.
Ensures proper follow up through telephone contacts or certified letter when subject and emergency contact are not responding, continuing following up subjects that have missed their appointments until they come back for their visit or are declared LTFU.
Confirms with the Front desk personnel, Laboratory technicians and Assistant CRC, subjects scheduled for the following day.
Assists Clinical Research Associates or Auditors during on-site or remote monitoring visits, answering any queries generated and resolving pending action items within 7 days of the monitoring visit.
Maintains PI/Sub-I/Lead CRC always informed on all aspects of the trial.
Completes additional tasks as required by a specific protocol.
This position reports to the Team Lead Clinical Research Coordinator.
Qualifications:
Works well in a team environment.
Certified Clinical Research Coordinator preferred.
Strong knowledge of the clinical research process, including Regulatory requirements, Good Clinical Practices (GCP), HIPAA and International Conference of Harmonization (ICH) guidelines.
Clinical Terminology proficiency.
Excellent written and verbal communication skills.
High attention to detail and organization.
Ability to multitask.
Bi-lingual English/Spanish required.
Ability to work after hours and weekends if needed.
Knowledge of Microsoft Office 365.
Education and Experience:
Associate degree or its equivalent required, Bachelor's degree on related field preferred.
Foreign Medical Graduate, Registered Nurse, or Registered Medical Assistant.
2+ years of Clinical Research experience.
Job Type: Full-time
Schedule:
Monday to Friday – 8:00 am – 4:30 pm, unless otherwise indicated.
Work Location: 3700 West 12 Ave Suite 300, Hialeah, FL 33012
Company's website: www.indagoresearch.org
Work Remotely: No
Benefits:
401(k) & 401(k) matching plan
Health + Dental Insurance
Paid time off
Referral program
Professional development
Life insurance
On your first day we will expect you to have the following:
Ability to learn quickly.
Punctual, productive, proactive, and supportive.
Ability to drive projects from start to finish.
Strong computer skills.
Excellent customer service skills.
Interest in your work and a willing, positive attitude.
Reliable transportation.
Indago Research & Health Center, Inc., is firmly committed to Equal Employment Opportunity (EEO) and prohibits employment discrimination for employees and applicants based on age, race, color, pregnancy, gender, gender identity, sexual orientation, national origin, religion, marital status, citizenship, disability or protected veteran or other status protected by Federal, State, and/or Local law.
To apply for this job please visit wkf.ms.