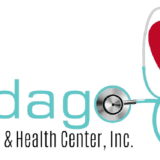 Website Indago Research and Health Center Inc
Research Data Entry Coordinator
JOB DESCRIPTION
Job Summary
Oversees and monitors data entry information pertaining to Department functions to ensure accuracy and integrity of files. Utilizes data entry skills in order to influence and instruct others on information through custom software. Keeps track of received subject visits data and enters it into the Electronic Data Capture systems.  All duties are carried out in accordance with the company policies, SOPs, and Good Clinical Practice (GCP) as well as all applicable local, State and Federal regulations.
Primary Responsibilities
Critically evaluates clinical data for accuracy and completeness, while ensuring the safety and confidentiality of participants, according to the study monitoring plans.
Submits Research data into Electronic Date Capture systems (EDC) within the established timelines.
Resolves and escalates queries to Research team. Performs data-related corrections in eCRFs when applicable.
Periodically performs quality control of EDC systems focused on Data Integrity/Accuracy and Database lock readiness.
Monitors system output to ensure integrity of information. Proofreads and verifies data entered. Ensures accuracy of all information entered.
Scans redacts and uploads source documents to Site File Repository.
Updates internal Database and generates reports using dedicated software (Trust).
Assists Clinical Research Coordinators in the creation of source documents, identifying discrepancies, or missing data based on EDC requirements, blank eCRFs and EDC Guidelines.
Provides updates on status of all data entry associated tasks to Data Entry Manager.
Perform other job-related duties as assigned by the Project Manager.
Works extra hours, weekends or holidays when required.
Completes additional tasks as required by a specific protocol.
Education and Experience:
High School Diploma, Secondary school diploma or equivalent and relevant formal academic/ vocational qualification
Ability to type 35+ WPM with complete accuracy and proficiency.
Previous experience that provides the knowledge, skills, and abilities to perform the job (comparable to at least 2 years) or equivalent combination of education, training, and experience.
Knowledge, Skills and Abilities:
Ability to communicate effectively with others
Excellent problem solving skills
Bi-lingual English/Spanish
Strong computer skills, such as Office 365 Solutions
Manage timelines and work independently
Familiarity with Clinical Terminology
Clinical Research a plus
Job Type: Full-time
Benefits:
401(k) & 401(k) matching
Health insurance
Paid time off
Schedule:
Monday to Friday – 8:00am – 4:30pm
Experience:
Work Location: Hialeah, FL
One location
Indago Research & Health Center, Inc., is firmly committed to Equal Employment Opportunity (EEO) and prohibits employment discrimination for employees and applicants based on age, race, color, pregnancy, gender, gender identity, sexual orientation, national origin, religion, marital status, citizenship, disability or protected veteran or other status protected by federal, state, and/or local law.