Full Time
This position has been filled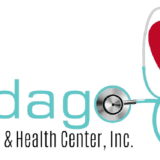 Website Indago Research and Health Center Inc.
Front Desk Receptionist
Job Summary
The Front Desk Receptionist welcomes and assists customers and research subjects and deals with confidential information or issues using discretion and judgement.  All duties are carried out in accordance with the company policies, SOPs, and Good Clinical Practice (GCP) as well as all applicable local, State and Federal regulations.
Primary Responsibilities:
Pre-screens potential subjects over the phone.
Assists with inquiries of basic volunteer information.
Enters the potential volunteers' information into the TRUST system.
Prepares the subjects charts to include copies of Driver's License or IDs, social security card and W-9 forms.
Distributes mail and incoming supplies after entering them into the TRUST system.
Transfers incoming calls to proper person or department.
Calls subjects 24 hours before their scheduled visit.
Prepares new screening subject chart the day before their scheduled visit.
Prepares payment check and has subject sign receipt of payment after subject has been seen by the doctor and had labs and diagnostic procedures done.
Has an updated list of ongoing trials, for new and/or potential subjects.
Makes three attempts to collect Medical Records.
Other duties as assigned by Project Manager.
Refills printers and freezer before the shift ends.
Calls patients first thing in the morning on the Transportation list and sends them an Uber.
Is very customer service oriented with patients and all staff members.
Prepares next day appointments.
Verifies the appointment list is accurate and confirm with coordinators.
Works extra hours, weekends or holidays when required.
Completes additional tasks as required by a specific protocol.
Education and Experience:
High School diploma or equivalent
Bi-Lingual English/Spanish
Knowledge of Office 365
Knowledge, Skills and Abilities:
Ability to communicate effectively with others
Exceptional Customer Services with employees and outside customers
Job Type: Full-time
Benefits:
401(k) & 401(k) matching
Health insurance
Paid time off
Schedule:
Monday to Friday – 8:00am – 4:30pm
Experience:
Work Location: Hialeah, FL
One location
Indago Research & Health Center, Inc., is firmly committed to Equal Employment Opportunity (EEO) and prohibits employment discrimination for employees and applicants based on age, race, color, pregnancy, gender, gender identity, sexual orientation, national origin, religion, marital status, citizenship, disability or protected veteran or other status protected by federal, state, and/or local law.